Synopsis
Eleven-year-old Nate has a thirst for adventure and an eye for mischief that makes him and his friend Malika late for school every day.
Series Info
| | |
| --- | --- |
| Show Name | Nate is Late |
| Season No | 01 |
| Status | Ongoing |
| Release Year | 2021 (in India) |
| Quality | WEB-DL (1080p) |
| Audio | Org. DTH Audio |
| Network | Cartoon Network |
| Language | Hindi |
Nate is Late Hindi Episodes


Episodes
Nate drops the new watch he just got for his birthday in a sewer, where he and Malika meet a goblin.
Watch/Download
In a tunnel under the city, Nate and Malika find Roman ruins and the ghost of a cowardly gladiator.
Watch/Download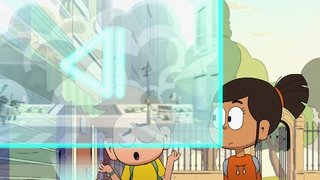 A time-traveling skateboarder arrives at school to stop Nate from playing a prank on Maurice.
Watch/Download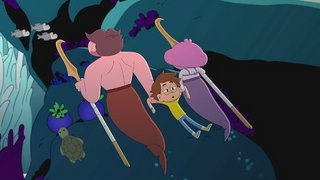 Held captive by mermaids in the lake, Nate must battle a garbage monster to win his freedom.
Watch/Download
Sneaking into the museum for a look at an ancient queen's mummy, Nate accidentally brings it to life.
Watch/Download
A witch casts a spell on Nate and Malika, turning them into old people to teach them a lesson.
Watch/Download
On the way to school, Nate and Malika must rescue a talking gingerbread man from the house of an ogre.
Watch/Download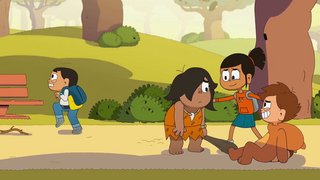 A girl named Oona from the Stone Age is zapped into the present day and falls in love with Maurice.
Watch/Download
HOW TO DOWNLOAD MOVIES AND SERIES FROM HERE? CLICK HERE